Really excited to release my new video. This is pretty much my 4 chords song. I started to work on it in 2016, a peculiar and quite disturbing "transition" year. I had to experience the loss of almost everything that coloured my everyday life: partner, friends who passed away, jobs, band, my universe seemed to crumble down (I mean, we even lost Bowie and Prince that same year).
Consecutively, a lot of new experiences and encounters did happen, as if called by the void let open. So this piece is rather about resilience and giving in. I realised that it's almost impossible to take a new start, fully enjoy changes and new perspectives if not accepting that these lost things as I knew them are, well, gone. Yet they're still parts of who I am. Ironically enough, this song has been completed a couple of months before 2020...
A huge thanx to Philippe Leone who crafted this video and made me feel so Güd and to Elodie Baerlocher from "Les 4 Coins" (Geneva) who welcomed and helped us during this productive and joyful day.
The E-Shop
The E-Shop is still online and my EP "Monomania" is available as well as my Guitar Tabs Transcripts!
Visit the E-Shop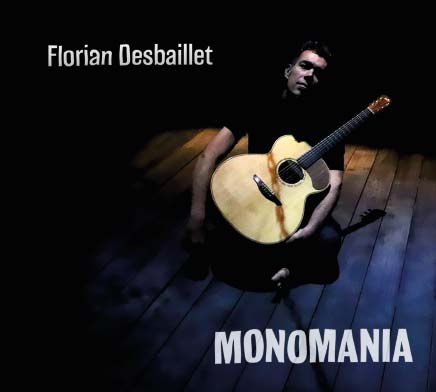 Here's the cover from my upcoming EP (pic by
Sam Wes
, artwork by
MonalisaOD
). Thank you so much to all the backers who made such a success out of this campaign, the goal has been reached. There are about ten days left and If there are some people who would wish to bring their contribution, I'll know how to use the surplus: shooting a new video, planning a tour... Lots of ideas. Massive Thanx to you all, I've been really touched to feeling so supported.